With more than 1,250 miles (2,000 km) of coastline, Ecuador is the westernmost country in South America. And Salinas, on the Santa Elena peninsula, is the westernmost piece of land on Ecuador's mainland.
It's one of the world's few coastal resorts where you can still buy a new condo for less than US$53,000.
This ex-fishing village has become the most renowned attraction of the Ecuadorian coast, welcoming people from the domestic cities, as well as from other South American countries, such as Peru and Colombia. People come here looking for a relaxing, laid-back weekend, a longer vacation, or to set up a second home.
Salinas has around 40,000 residents and hosts one of the biggest expat communities in the country. During holidays, this crowd can increase up to three times.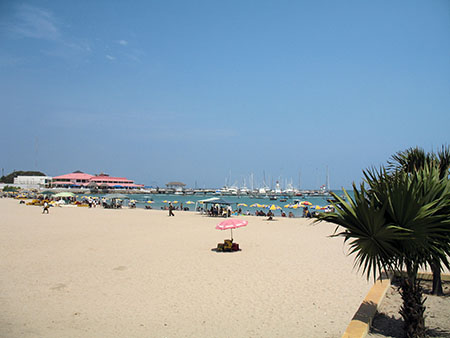 I personally recommend that you don't own a car here, as most everything is within walking distance.Salinas can easily be reached from either of Ecuador's two international airports. Now with an airport of its own, Salinas is just an hour from Quito by air… and it's around a one-and-a-half-hour drive from the international airport in Guayaquil.
You can easily walk to dozens of restaurants and shops, to the beach and the malecón (boardwalk), and to the grocery store or the farmer's mercado. Here you can buy large quantities of fresh, vibrant produce for a few bucks… or taste a super-natural and rich jugo de fruta (fruit juice) made to order with a wide variety of tropical fruits like papaya, mango, coconut, pineapple, and passion fruit, just to name a few.
If you're going too far to walk, we've got a great bus system you can ride for 30 cents, with buses coming by every few minutes. Taxis are also very affordable; you can go anywhere in the city for one dollar or to the neighboring town of La Libertad for two. Taxis are quite plentiful, with several passing by each minute.
Thanks to Salinas's extreme western location, the cool Peru Current keeps those hot, equatorial temperatures in check. There's very little rain, which keeps the climate dry all year round. This means no sweat, no mosquitos or other insects, and more outdoor activities.
So now it's time to put away your winter clothes, forget about snow, fog, rain, ice, cold, and endless dark winters, and make your dream comes true, as I did.
I moved from Italy to Salinas to have a more laid-back lifestyle, enjoy the beach and the ocean all year round, and to be able to take long walks and enjoy other outdoor activities every day. I breathe clean salt air, and eat healthy natural foods… and all of this in a low-cost paradise that holds some of the most unique and amazing biodiversity in the world.
Salinas Is Great… And The Property Market Makes It Even Better
Salinas offers one of the continent's best real estate investment markets, and you can buy a house or an apartment for a fraction of what you would pay back home.
And since Ecuador's adoption of the U.S. dollar as its currency, the market has steadily appreciated, making your overseas home a great investment too. Homes here, while still inexpensive, have provided a near-double-digit average annual return as a buy-and-hold-for-appreciation investment.
Salinas also offers a great rental opportunity for extra income. By owning here, you have a double advantage because you can rent/sell your property to the increasing Ecuadorian middle class, as well as to expats and foreigners seeking a primary residence or a second home.
Here's A Good Example Of Real Estate Values In Salinas
I recently discovered a brand-new building with units of four different styles. The building has an elevator, 24/7 security, and is about 150 meters (492 feet)—a one-minute walk—from the beach and malecón. This is the perfect position because you are steps from everything but away from the noise of the malecón and beachfront road.
You can choose between the following designs:
Two bedrooms, two bathrooms, kitchen, living room, balcony, and bodega (storage space) for a total of 83 square meters (893 square feet), for US$52,150…
Three bedrooms, two bathrooms, kitchen, living room, balcony, and bodega for a total of 112 square meters (1,205 square feet) for US$75,850…
Two bedrooms, three bathrooms, kitchen, living room, balcony, and bodega for a total of 112 square meters (1,205 square feet) for US$75,850…
Three bedrooms, four bathrooms, kitchen, living room, balcony, and bodega for a total of 147 square meters (1,582 square feet) for just US$110,000.
Again, this project is brand-new. If you grab one you will be the first to live in it.
Most of the units available offer an ocean view and for an additional US$10,000 you can buy a gated garage in the same building.
Salinas offers you a change of life to a laid-back, relaxed atmosphere… as well as an excellent means to escape the cold winters up north. Your income—whether large or small—will go a long way here… Ecuador's pensionado discount program is second to none, with discounts for everything from airfares (half price) to property taxes. A medium-sized lobster dinner in an oceanfront restaurant is less than 10 bucks.Is Salinas Right For You?
The investment potential in Salinas is good, and this market enjoys good returns year after year. And you don't have to worry about currency swings because Ecuador uses the U.S. dollar.
Salinas gives you the opportunity to live your dream life in your dream place. For more information about Salinas, its properties, or the property market, feel free to write to me here.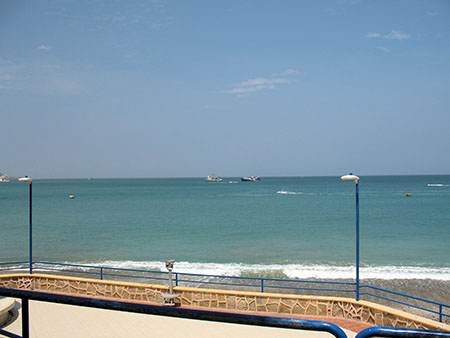 Renato Gheno
For Overseas Property Alert
You can contact the writer at: [email protected]
– See more at: http://www.overseaspropertyalert.com/salinas-ecuador-affordable-beach-condos-under-53k/#sthash.rQSuKql7.dpuf