We're back with another medical-related deal. Today it's all about taking care of your eyes with our trusted partner, Optica Americana.
Stop worrying about your vision
Optica Americana has got all of your eye care needs covered, including:
Why trust Optica Americana with your eyesight?
4th generation business
They're the only Optometrist in Cuenca that's been in business for over 50 years, spanning 4 generations. Pretty impressive when you consider how many businesses don't survive even the 1st year. They are clearly trusted by the local community, which is a great indicator that you can too.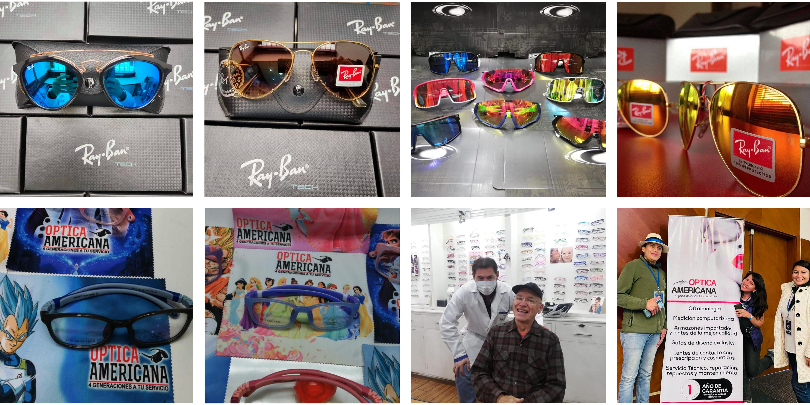 Wide variety of lenses, frames & more
It can be hard to find some of the more familiar eyecare brands in Ecuador. Optica Americana boasts a wide range of products, so it makes sense to start your search there first.
Michelle searched high and low in Cuenca for the little plastic nose attachments for her Ray Bans, and it was only Optica Americana that could provide it. In hindsight, we should have tried here 1st.
Expert advice
Their in-store experts are on hand to help you make informed decisions about your glasses and lenses. This includes providing computerized prescriptions for the highest accuracy.
English speaking
One of their core staff members speaks English, making it easier for those of us that still linguistically challenged (myself included).
For all the family
Their range of lenses & frames extend to the entire family. Including numerous fun and exclusive designs for the kids.
Guarantee
They provide a 1 year guarantee on all of their work for peace of mind.
Centrally located
Optica Americana is conveniently located in the middle of El Centro. You can find them at Bolívar 10-41 and General Torres.
Deal for YapaTree cardholders
YapaTree cardholders can enjoy the following deal at Optica Americana:
10% off lenses OR frames
20% off lenses AND frames when purchased together
Free consultation
Check out the Optica Americana deal page for full details.
And remember, don't forget your Yapa.